Why Handmade?
Buying handmade ensures traditional craft skills are kept alive and creates a demand for education in these skills. Here at Knot In Your House, each piece is uniquely made by us! We are here to make your home beautiful and we love custom orders.
Rustic Wooden Signs
Our beautifully handcrafted signs make for a stunning addition to any room. Not only do we have an array of pre-made designs, we also allow you to customize your own! Long lasting and made with love our signs make for the perfect gifts!
Shop Now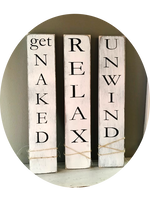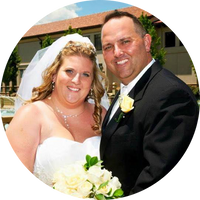 Meet the Owners!
My name is Suzanne and my husbands name is Jason, we have been together since 2010 and married since 2013. Jason does the building as well as paints and creates. I am the sign, window and decor maker, as well as the painter and furniture painter/designer. Jason works full time at a plastics company in Kansas City, MO as the warehouse manager, he helps me with Amazon & our website also daily. Building furniture is Jason's first love so he has no complaints helping me create beautiful items for your homes!