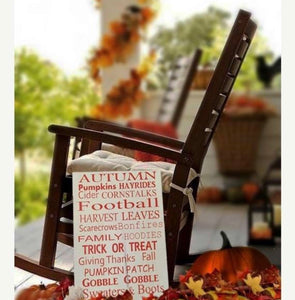 This Autumn sign is perfect for everybody's favorite season. Great for Fall or Halloween décor. 
​If you would like to look for more great home or wedding décor head back to our website www.sandjbarginvault.com 
Thank you for stopping by Knot In Your House.  We are so happy you stopped by to see our amazing handmade work.  All items are made right here in the USA.  Our products make the perfect home decor and gifts!  Please feel free to reach out for a custom order.  We can make your vision a reality.  
Need help? Our online chat reps are ready and waiting!